Business Hours
Monday thru Friday: 8:00 a.m.-6:00 p.m.
Saturday: 10:00 a.m.-4:00 p.m.
Sunday: 9:00 a.m.-11:00 a.m. & 4:00 p.m.-7:00 p.m.
Doggy Daycare: By Appointment

CLOSED ON HOLIDAYS
Boarding Rates
Kennel Run Size (Nightly/Per Dog)
$24.00 Small - 2'x'2
$26.00 Large - 4'x'8, 3'x8', 4'x'6
$30.00 Suites - 10'x10'
A multiple occupancy discount of $3.00 (per night/per dog)will apply for 2 or more dogs boarding together from the same family. We DO NOT mix dogs from different families in the same kennel run.
Please Note
SUMMER AND HOLIDAY WEEKENDS
Single night boards must be picked up by
11:00 a.m.
the following day or an additional day's fee of $25.00 will apply.
EARLY DROP OFF/LATE PICK UP
If a furry guest is dropped off BEFORE the kennel opens or picked up AFTER closing time, a $25.00 early/late fee will apply.
Grooming Rates
Bath Only:
$22.00 - Small (under 26 lbs.)
$28.00 - Medium (26 - 40 lbs)
$30.00 - Large (41 - 65 lbs)
$40.00 - Extra Large (66 lbs and up)
Nail Trim Only:
$15.00

*Brush out rate - $20.00 per hour
*A handling charge of $10.00 per hour will apply for difficult dogs.
All breed professional grooming available, rates will vary with breed, condition of coat and trim requested.
About Us
Blue Ribbon Kennels ("BRK") is a professional dog boarding and grooming facility owned and operated by Amy Paschka and Sons since 1985. We are just 25 minutes south of Minneapolis/St. Paul in Burnsville serving and the greater metro area. BRK is situated on 6.8 acres of beautiful rolling woodland. Amy is a professional dog groomer with over 30 years experience. We welcome all visitors to our kennels to stop, take a look and ask questions. We are also an accredited and proud member of the Better Business Bureau.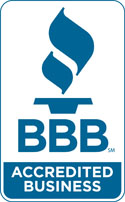 Check Blue Ribbon Kennel services on Thumbtack