Business Hours
Monday thru Friday: 8:00am-6pm
Saturday: 10am-4pm
Sunday: 9am-11am & 4pm-7pm
Doggy Daycare: By Appointment
Closed on Holidays
Rates
Boarding:
$22.00 per night - Small dogs (up to 20 lbs)
$24.00 per night - Lg & Med dogs ( 20 lbs & up)

We also have 3 XLarge Suites available (10' x 10'):
Suite boarding rates:
Large dogs - $28.00 per night
Medium & Small dogs - $26.00 per night.

* Multiple occupancy discounts for 2 or more dogs boarding together from the same family are $3.00 off per dog, per night. We do not mix dogs from different families


Grooming Rates
Bath Only:
$22.00 - Small (up to 20lbs)
$26.00 - Medium (20lbs - 25lbs)
$30.00 - Large (25lbs and up)
Nails Only:
$15.00 - Nail Trim

*extra charge for brush out - extra charge is 20.00 per hour
*additional handling charge for difficult dogs
All breed professional grooming available, rates vary with breed, condition of coat and trim requested.
About Us
Blue Ribbon Kennels is a professional dog boarding and grooming facility owned & opperated by Amy Paschka & Sons since 1985. We are just 25 minutes south of Minneapolis/St. Paul in Burnsville serving all of the greater metro area, situated on 6.8 acres of beautiful rolling woodland along with our home. Amy is a Professional Dog Groomer with over 30 years experience. We welcome all visitors to our kennels to stop, take a look and ask questions. We are also a member of the Better Business Bureau.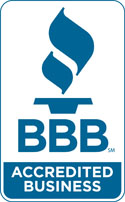 Check Blue Ribbon Kennel services on Thumbtack